Client: Ogilvy Public Relations/Agency for Healthcare Research and Quality (AHRQ)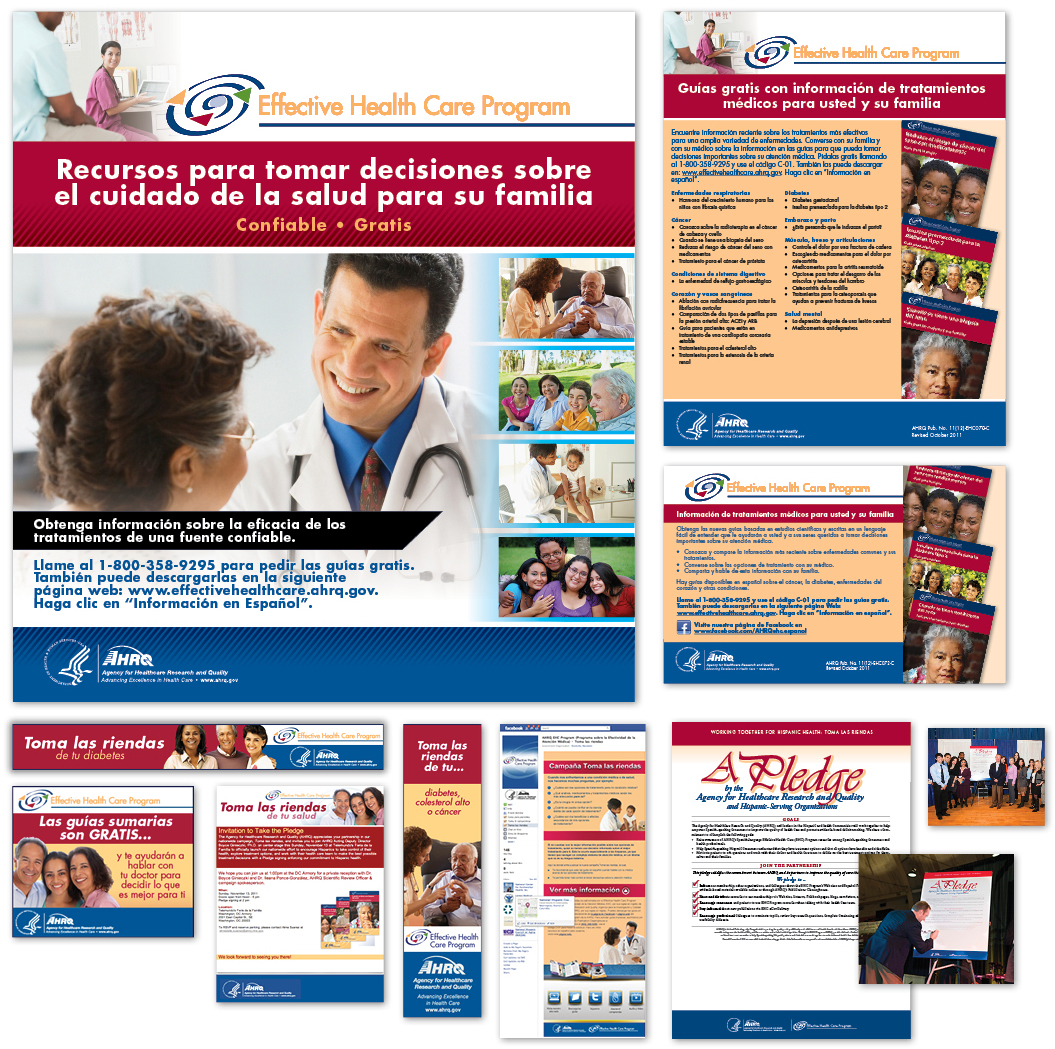 When it comes to making decisions about health, information is power. AHRQ's Effective Health Care (EHC) program is committed to providing people with evidence-based resources that can help them explore treatment options for health conditions, including a growing library of Spanish-language resources.
In 2011, TMN worked with EHC to develop and implement that Toma las riendas (Take the reins) campaign. This multimedia campaign featured several elements designed to encourage Hispanics to use EHC's resources to take control of their health. These elements included:
Partnerships: TMN established partnerships with six national Hispanic-serving  organizations for EHC.
Social Media: TMN created and launched AHRQ's first Facebook page, which received over 5,000 views in just two months. To launch the campaign, TMN coordinated a live Facebook chat with an AHRQ spokesperson. This activity generated 75% of the traffic to the EHC Spanish-language website during this time period.
Earned Media: TMN coordinated a radio media tour  that garnered five million media impressions and 12 interviews on channels like CNN en Espanol. A drop-in article received an additional two million impressions and a press release about the campaign was placed in 89 media outlets.
An expanded version of the Toma las riendas campaign will launch in spring 2013 with several new components, including print public service announcements, animated videos on health conditions, and a text messaging service that will allow Hispanics to access treatment information from their cellphones.
Materials shown: display, flier postcard, web banners, facebook page, poster and event photography. Other materials developed: various advertisements.

Empowering Hispanics to "Take the Reins" of Their Health