Client: US Department of Health & Human Services, Office of the Assistant Secretary for Health, Office of Population Affairs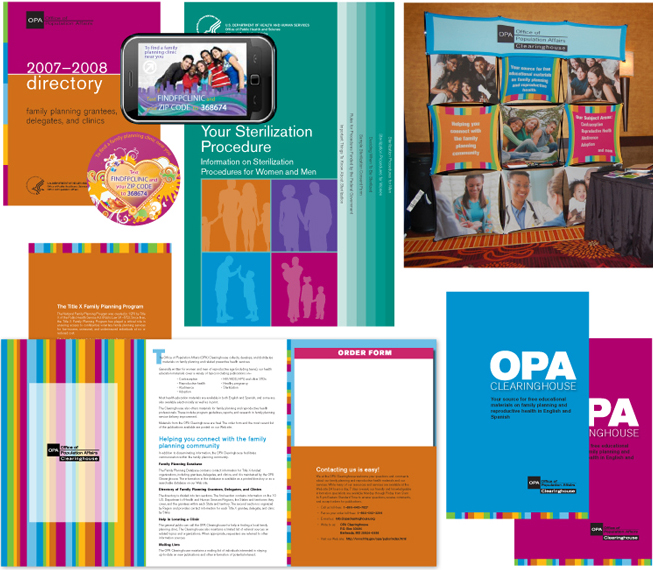 Since 2006, TMN has provided call center operations, collection development, inventory management, warehousing, order processing and fulfillment, mailing list maintenance, publications and website development, database management, outreach, and exhibit staffing. Services offered under TMN management maximize convenience to clearinghouse users, allowing them direct access to services and information 24 hours a day, 7 days a week. A primary activity of the clearinghouse is to distribute free patient educational materials and professional resources to federally funded clinics that provide family planning and related services under the Title X Family Planning program. In addition, publications development is a core service requirement of this project. Topics include contraception, adoption, sterilization, reproductive health, and sexually transmitted infection and disease.
TMN maintains a database of clinics supported by Title X, which is searchable online by the general public. A recent feature introduced by TMN allows the general public to get clinic listings via text to a cell phone or other mobile device. TMN utilizes a creative approach to maximize cost-effectiveness in utilizing subject expertise, adapting/translating materials into Spanish, and conducting focus group research to reach target audiences with print and electronic materials and information. Customer feedback routinely provides "Excellent" ratings from more than 90 percent of respondents on the accuracy and timeliness of orders.
Materials shown: directory, promotional cards, exhibit, and marketing kits. Other materials developed: newsletters, databases, fact sheets, specialty media, direct mail, and other various.
Providing Healthcare Materials to at-Risk Populations